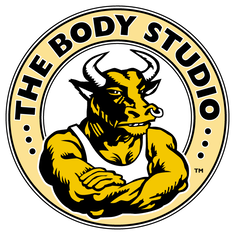 Celebrating 26 years in business!
Established in 1996
We have moved!
New Location
2001 Winward Way, Suite 102
San Mateo, CA 94404


We are open and also available for
"Virtual Workout Coaching and Training!"

Danny & Theresa's TV Appearance.


The Body Studio Pandemic Protocols.


Virtual Workout Coaching & Training!

Virtual Workout Coaching includes a 15, 30, or 45 minute workout or coaching session through Face-Time or Skype - a lifeline of sorts. You will either do what is called HIIT workouts which are known to burn calories at a higher rate or discuss activity, healthy foods, challenges, and anything you need to talk about with your coach to stay inspired to keep moving. You may set up the virtual workout coaching sessions after signing up and paying on our portal.

Please contact us to check for availability. The charge is $25.00 - $100.00 for a 15, 30, 45 or 60 minute session. They are offered in a 4 pack.


Email info@bodystudioforfitness.com
Call 650-212-5000 or Text
Here is the link to the portal for Virtual Workout Coaching:
https://thebodystudio.ezfacility.com/Package
Danny & Theresa
Team Body Studio Trainers

Are you looking for good quality Personal Fitness Training? Hello and welcome to The Body Studio for Fitness! Are you tired of the gym atmosphere? Are you looking for a place where your safety is taken seriously? Are you in need of a workout designed for home or can be done at a gym? If the answer is yes, The Body Studio for Fitness can help! This is not a gym, there are no membership fees, just the price of training. This is not a open gym, all workouts must be done with a certified trainer The Body Studio is a "Semi-Private Personal Training Studio!" Founders Danny & Theresa, are in their 26th year of business. In this time Danny & Theresa along with their trainers have assisted many people in achieving success through exercise, nutrition and Lifestyle Coaching! Danny & Theresa are a husband & wife team! Their customers, come first! Whether you are experienced, or a novice to exercise, let The Body Studio for Fitness, and their 26 years of knowledge, and experience in the personal training business, help teach you correctly!

Team Body Studio will educate you on what is the right exercise program for you! Contact us today!!
Ask for Danny or Theresa
650-212-5000 or Text
info@bodystudioforfitness.com
Team Hope! Danny & Theresa Gordon raised $5,000 to help honor Theresa's Father who passed away from complications of Parkinson Disease!
Founders Danny Theresa Gordon! "Finished What They Started," They completed the Honolulu Marathon (26.2) miles 2015!